DOCTORAL SCHOOL

(Engineering Sciences and Microtechnologies)
ED 37
1) Story

Founded in 1990, SPIM is one of the four Phd schools of the University of Franche-Comté (UFC), gathering more than 300 Phd students and delivering an average of 65 degrees per year. It brings together some 250 lecturers including 140 HDR from 3 institutions: the UFC, the National School of Mechanics and Microtechnologies of Besançon (ENSMM), and the University of Technology Belfort-Montbéliard (UTBM).

In 2012, following the merger of universities of Bourgogne and Franche-Comte, the ED takes a new dimension covering all Engineering Sciences (SPI) and the Science and Technologies of Information and Communication (STIC ) for Bourgogne, Franche-Comte, and it includes two new laboratories : Le2i (Laboratory of Electronics, Computer science and Image) and DRIVE (Department of Engineering Research Vehicle for the Environment).
This integration strengthens the scientific consistency of the graduate school as well as its geographic reach. With this new structure (→ Research Laboratories) the ED research focuses in the areas of systems and optical electronic, mechanical and energy, materials, automation, computer-integrated manufacturing of computers and time-frequency .
The focus is particularly on the areas of advanced microtechnology: new materials, composite structures and reinforcement fabrics, sensors and actuators, smart structures, optoelectronic and optical, microscopy, micro robotics.
2) Tasks of the ED
- Ensure the quality of recruitment of Phd students, supervising them and their thesis.
- Complete the training of Phd students on a high level of formation.
- Monitor the students
- Diploma delivery in those specialities :
- Automatic
- Computers
- Instrumentation and Computer Image
- Mechanical
- Mechanical and Energy
- Electric engineering
- Materials
- Energy
- Optics and photonics
- Engineering Sciences
- Microtechnologies
Specifically the ED SPIM aims to promote the development of research priorities defined by the laboratories and institutions as follows :
Microsystems and nanotechnology : microsensors and microactuators, micro-robotics, microfabrication. (nano) biotechnology.
Optical microscopy probes local, telecommunications.
Mechanical manufacturing processes and formatting, identification and optimization in solid mechanics, structural dynamics, vibro-acoustics and biomechanics.
Science and Information Technology : computer graphics, software engineering, distributed systems and networks, distributed numerical algorithms, learning support, graph theory, information systems, processing and transmission of signal and image processing, medical imaging, 3D vision and robotics.
Control of complex systems : production systems, transportation systems, dependability.
Mechatronic product design, integrated design.
Materials : thermomechanical behavior, modeling and identification of new materials, surfaces.
Energy and fluid: thermal, electrical power systems, "fuel cells".
Time-frequency.
Electronics : embedded systems, prototyping tools.
3) Actions
- Follow-up organization of mid-term PhD students (2nd year)
- Purpose: To review the progress of the thesis and possibly influence the modes of operation with this mid-term.
- Mode:
- preliminary questionnaire
- interview opened by a presentation on the progress of the doctoral thesis.
- Participants: the student, the supervisors, a representative of the graduate school, the local organizer representing the lab.
- Financing up to 50% of congresses, summer schools, overseas training of doctoral students, stay-time in a laboratory outside
- Possible funding of travel for thesis committee member from a foreign country
- Support (financial participation of the Director) to events organized by PhD students
- Training organization with the Phd training board
4) Organization
Director : Pr. Philippe Lutz (University of Franche-Comte)
Co- Directors : Pr. Christian Coddet (University of Technology Belfort-Montbéliard)
Pr. Olivier Laligant (University of Bourgogne)
Finance : Sarah Djaouti (+33) 03 81 66 64 13 / (+33) 03 81 40 27 68
Secretariat :
The secretariat of the doctoral school manages :
- Administrative records of the students and defense registration
- The establishment and monitoring of doctoral training
- Monitoring the professional situation of the new doctors It is attached to the Bureau Doctoral of the University who coordinates the various doctoral schools and ensure communication with the Presidency.
It mainly offers a reception service and information to assist the student in his administrative and answers questions throughout his course of studies.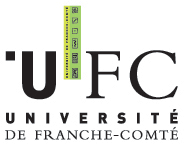 For the UFC Besançon office of the doctoral school is located in the premises of the UFR ST, Bldg. Metrology,
16 route de Gray 25030 Besancon cedex
Reception: Sébastien Pasteur
Registrations, doctoral training, information, website management
(+33) 03.81.66.66.02
Mariette Jobard
Defences, information
(+33) 03.81.66.62.31
For the UFC Northeast Franche-Comte, Parc Technologique, 2 avenue Jean Moulin, 90000 Belfort
Reception: Isabelle Christen
Registrations, doctoral training, defences, information
(+33) 03.84.57.82.00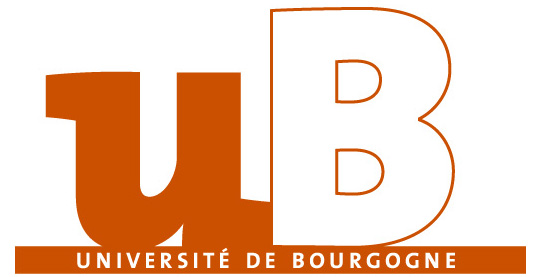 For the Université de Bourgogne – Ecole Doctorale SPIM Université de Bourgogne - UFR Sciences et Techniques Bât Mirande - Aile H BP 47870 21078 DIJON CEDEX
Reception : Dounia Radi
Registrations, doctoral training, defences, information
(+33) 03 80 39 58 17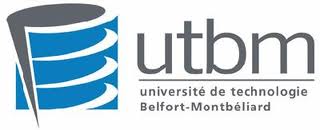 For UTBM, Direction de la Recherche
Reception: Danielle Bertrand
Registrations, doctoral training, defences, information
(+33) 03.84.58.31.39